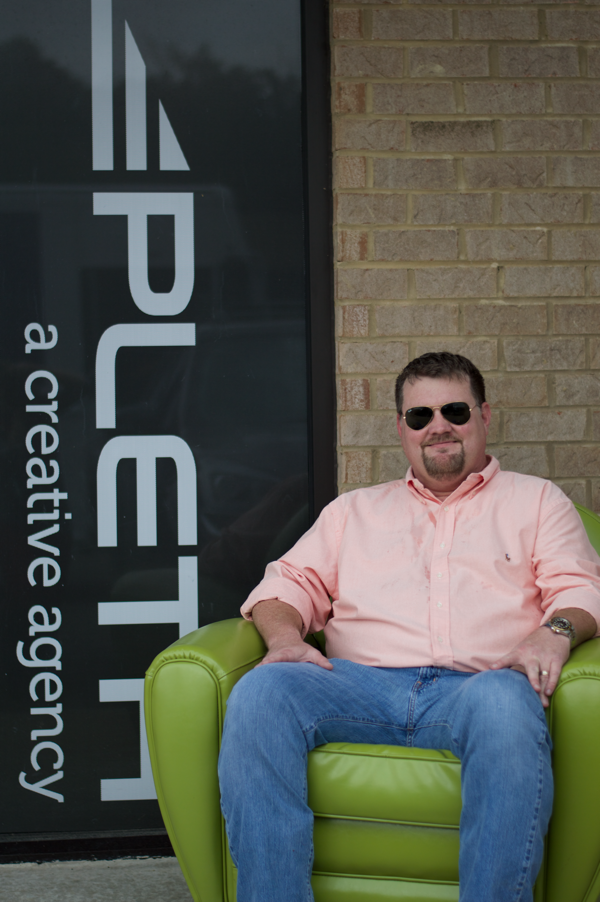 I had someone ask me the other day if I was going to do our Christmas letter again this year and I just laughed. There's absolutely no way I have the time or energy to sit down and chronicle everything that happened this past year. Let's see… Spencer started walking (sorry, I meant running) and he hasn't looked up, he's also an excellent climber (which is actually not excellent), I almost lost my vision a few times thanks to allergies complicated by Diabetes, got picked up by an F5 Tornado (and lived to tell about it), our community was devastated by the storms (can't even put that into words suitable enough to do it justice).
Let's see, Mom & Dad are doing well, Dad had to have a heart stent the other day and Mom has wrecked a few cars and trucks this year but nothing serious.
Pleth has continued to grow, we've opened up two international offices (Peru and UK), we've also really ramped up our product and service offerings –our team can do anything, and we've been blessed to work with some amazing clients. We ran some commercials on television this year, I had the opportunity to work w/ MC Hammer and Crowbar Russell from The Clash of the Ozarks. I also served in an advisory role for .buzz, a new TLD that launched this year, that was really an awesome experience! Did I mention that Pleth celebrated our tenth year in business this past month? I guess time flies when you are having fun.
Donna is one hundred times more amazing at being a mom and a wife everyday than I can ever put into words. Bless her heart, she has her hands full. We led a life group again this year at NLC and it was probably our most favorite yet. I'm also ordained now (independently, not through any local churches) and might actually marry a few people next year. I also did a few speaking engagements this year, nothing as hectic as previous years, but had a really good time.
As far as health is concerned, we've really turned a corner the past few months thanks to my friend, Dr. Amy Beard at Hippocrates Health. She's doing a medical makeover on me that has been an amazing experience that encompasses not only diet but also exercise, something I've struggled with in the past but absolutely love today more than ever! I hope to do a long bike race this next year. In fact, it was this medical makeover (riding my bike actually) that alerted me to a much more serious issue that we had to address last month. Apparently the past 42 years I could have done a better job taking care of myself (let's just leave it at that). I came in from a bike ride one day not feeling "normal" and discovered that my heart was racing and my blood pressure was out of control. I ended up in the ER and just a few days later ended up having a heart procedure to insert a stent into my "widow maker" because I had over 80% blockage in two places… yeah.
This year we lost some pretty special people along the way, and they will surely be missed, I won't go into a lot of the details there, just know that it's been a year w/ ups and downs. On the upside, one of my closest friends from Fresno, California felt the urging of the Holy Spirit to relocate his family to Conway this summer and Tim & Linda Langley are now officially Arkansans –can't wait for a lot of you to meet them, they are great.
Just this past week Donna and I joined my parents and several other members of our clan in Florida for a week or rest and relaxation following my heart procedure. What an amazing way to spend Thanksgiving, catching fish off the coast of Destin, it was a amazing.
Want to hear something funny? I've only skimmed the surface when it comes to 2014… I have to get to work now. Needless to say we have been blessed coming in and will be blessed going out in 2014 and 2015 should be an amazing journey with lots of exciting things already starting to take shape –more on all of this later!