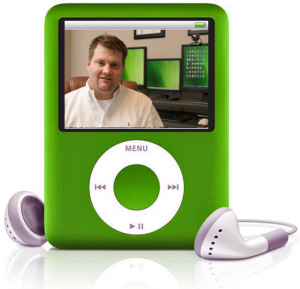 After a brief hiatus The Cotton Club was back online this evening w/ Keith Crawford, Tyler Presley, Steven Trotter, Chris Spencer, and Mike Fraietta to discuss Google+. Being that Google+ is fairly new, this was the first chance for me to really connect w/ some of my friends to get their take on the new product. It was also very cool to have Mike Fraietta on the show this evening, he is the enterprise community manager at NewsCorp, you may have heard of them before… Fox News, Wall Street Journal, etc. Anyway, having Mike on the show was great, his input was awesome!
A few days ago I blogged about my first impression of Google+ after having used the product for a few days. I still think the future is very bright for this product if Google stays on track w/ what they have going right now. During the show we each shared some of the things that we liked and disliked about the network as well as some thoughts as to how we envisioned various aspects evolving over time…
This was a fun show, definitely great getting the gang together again to talk tech! I promise not to neglect the podcast and will be sure to post new shows from time to time, and thanks to the handful of you who have stayed on me to bring the show back!
Podcast: Play in new window | Download
Subscribe: RSS