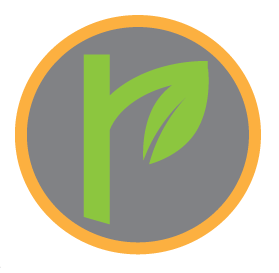 I'll be the first to admit that 2015 was a big year in a lot of ways! For me personally it marked the end of an era, I stepped down from an agency that I co-founded over a decade ago to pursue some other opportunities. This is something that I had prayed about for a long time and finally felt like the timing was right so I made the move. Since my departure from the advertising & marketing "agency world" I've really enjoyed spending more time with my wife and son while pursuing a few projects that will be announced this next year.
Did I completely step away from the "agency world" though? No, not really, I just took a brief hiatus. I will probably always have marketing clients that I assist with their websites, mobile apps, and interactive marketing –the truth is that I don't look at that sort of thing as "work", it's something I enjoy –kinda like some people have hobbies, except I've always been driven by my clients success in a way that keeps me wanting to do more and more… I guess you could say it's an addiction of sorts.
Well, even though I enjoyed the past few months of hanging around with my family, I'm going to be jumping back into the industry in sort of a big way after the first of the year. I've put together an amazing team of people that I've had the pleasure of working with over the years (or that I've always wanted to work with) and we are going to be launching a new agency, Cotton & Company, Inc. I'm also acquiring another company and will be making that announcement after the first of the year as well. It's all pretty exciting stuff…
In addition to adding Marketing Services to the roster of products and services at Rohrscheib Capital, we will also be adding a few more exciting things that are sort of out of the box, and a whole lot of fun. Okay, I'll lay down a hint… one new venture involves quite a few celebrities. Another new venture will focus specifically on startups and will assist in establishing crowdfunding, don't worry though –we will continue to pair investors with startups when beneficial. We also hope to announce a few projects that we will be assisting with funding in 2016 as well.
In closing, I invite you to follow our progress via our website: rohrscheib.net, also connect with us on Facebook & LinkedIn.