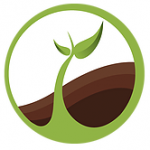 Below are snippets of content from October's Newsletter. To subscribe to our monthly newsletter from our CEO, Cotton Rohrscheib, click here…
Signup for FBN Beta Account & Save 2% on First Order!
By enrolling now to be an early user of our new online store (launching this month), you can save 2% on your first 0% extended terms order placed before 11/30/18. This is a huge opportunity for big savings! The whole process is no-obligation and there are three easy steps:
Apply for extended terms (0%) click here to apply.
Fill out a tax exemption form, click here.
Send a picture of your Restricted Use Pesticide (RUP) license to: 

[email protected]
Schedule an Appointment for Data Collection:
Please feel free to schedule an appointment w/ me, or a member of our team, to meet w/ you after harvest to assist w/ uploading your precision data. Keep in mind that there are 60+ data collection brands that have monitors on the market now –and while it might sound complicated, we make it simple… FBN will aggregate all of your data from multiple sources into one, easy to understand, dashboard.
Free Trip to Omaha for FBN Direct Customers!
If you are a member that purchased chemicals from FBN Direct™ this past year, we'd like to cover your travel and hotel for Farmer2Farmer III, December 13-15 in Omaha! Register here before October 15 to receive your complimentary trip. Tickets are free for FBN members and teammates from your operation, so feel free to bring a guest. Once you've registered, we'll contact you to book your travel and hotel. You definitely don't want to miss out! We expect a sold-out event, so please don't wait to reserve your tickets. See you there!  —Travel compensation includes 1 hotel room (2 nights) per enterprise and gas reimbursement. For farms more than 300 miles from Omaha, we will provide 1 flight per enterprise or gas reimbursement.
Haven't Joined Farmers Business Network?
If you've been on the fence about joining Farmers Business Network, there's no better time to join! Not only do we have the most powerful data platform in the industry that is compatible with over 60+ types of data, but we also provide price transparency, benchmarks and analytics, seed variety performance information from over 16 million acres, and now –our new profit center features 4,000+ buyers bidding for your crops! I've personally seen several growers right here in the mid-south find better prices for their crops than what they were expecting… just by shopping around!  Our $600 yearly membership fee is all-inclusive, meaning that you have access to all of our powerful management tools and apps for one low price! It's the best deal in Agriculture! To get signed up, simply reply to this email, or give me a call: (501)206-1664.
In the News…
In case you missed it, Forbes Magazine recently listed Farmers Business Network as one of the Next Billion Dollar Startups and mentioned us in another article about industry disruption.
Our Team is Growing!
We have several new FBN team members on the ground in the mid-south. We look forward to working w/ you!
Cotton Rohrscheib
(501)206-1664
Jared Moore
(501)827-0206
Les Riley
(662)760-8695
Will Hightower
(501)339-8252