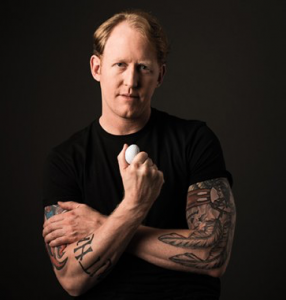 This years, Farmer 2 Farmer event in Omaha, Nebraska on December 13-15 is going to be another huge event for Farmers Business Network. Last year was incredible. This years event will feature multiple speakers as previous years. Our first announcement for this years event is Rob O'Neill, the man who killed Bin Laden.
Rob O'Neill is one of the most highly-decorated combat veterans of our time and the author of the New York Times best-selling memoir The Operator: Firing the Shots That Killed Osama bin Laden and My Years as a SEAL Team Warrior. A former SEAL Team Six leader with the Naval Special Warfare Development Group, he deployed more than a dozen times and held combat leadership roles in more than 400 combat missions in four different theaters of war.
In the world of high-pressure Navy SEAL missions, instant, critical decision-making is a necessity for success. He has proven experience in exceptionally high-risk and fluid environments. Having trained more than 800 special operations and tactical operators, O'Neill brings translates his elite SEAL team training into high-impact, actionable insights on leadership, decision-making, operating in uncertain environments, and how to become the 'best of the best.'
One of the nation's most decorated veterans, O'Neill has been decorated more than 52 times with honors, including two Silver Stars, four Bronze Stars with Valor, a Joint Service Commendation Medal with Valor, three Presidential Unit citations, and two Navy/Marine Corps Commendations with Valor.
O'Neill rose to the rank of senior chief petty officer in the United States Navy and served as a team leader at DEVGRU, positions not come by easily. He has completed more than 1,000 jumps.
Since leaving active duty, O'Neill is a co-founder of Your Grateful Nation, which provides individualized transition support for Special Operations heroes and their families. provide executive-level mentoring, transition services, and family stabilization support. O'Neill is also contributor to Fox News.